Odoo Implementation Partner
Revolutionizing HR Management with Odoo Human Resources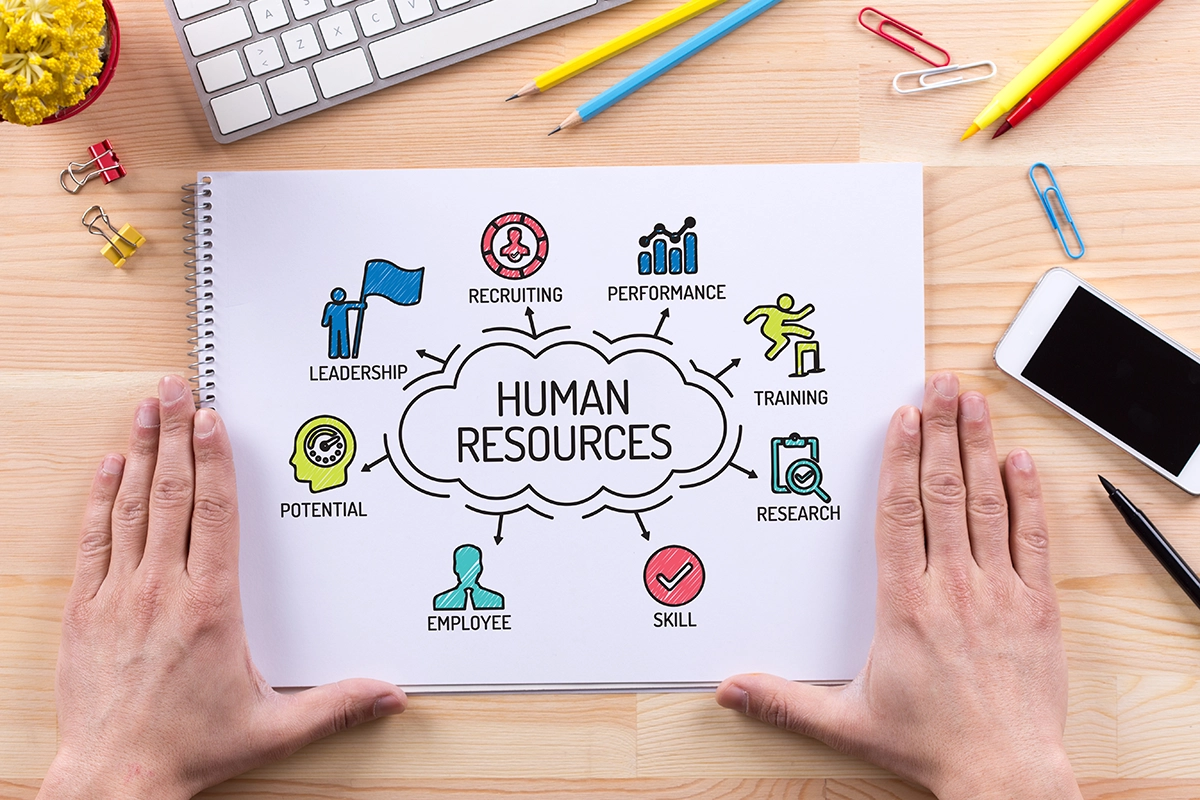 Odoo Human Resources is a comprehensive module within the Odoo business suite that streamlines and simplifies human resources management for organizations of all sizes. This powerful module offers a wide range of features that cover the entire employee lifecycle, from recruitment and onboarding to time and attendance tracking, leave management, performance evaluation, and more. In this article, we will explore the key features offered by Odoo Human Resources and understand how they contribute to efficient HR management.
Recruitment and Applicant Tracking: Odoo Human Resources provides a robust recruitment management system that allows businesses to streamline their hiring processes. Users can create job postings, manage applications, and track candidates throughout the recruitment cycle. The module offers features like resume parsing, candidate rating, interview scheduling, and communication tracking, facilitating effective candidate management and ensuring a smooth recruitment experience.
Employee Onboarding: Efficient onboarding sets the foundation for a positive employee experience. Odoo Human Resources offers tools to streamline and automate the onboarding process. Users can create onboarding checklists, assign tasks to different stakeholders, and track progress. The module also enables the creation and storage of important onboarding documents and allows new employees to complete necessary paperwork digitally.
Employee Database and Records Management: Odoo Human Resources acts as a centralized employee database, storing essential employee information and records. Users can manage employee profiles, track personal details, employment history, performance records, and other relevant data. This feature facilitates easy access to employee information and supports compliance with data protection regulations.
Time and Attendance Tracking: Tracking employee attendance and managing working hours can be a complex task. Odoo Human Resources simplifies time and attendance management by providing tools for tracking working hours, leave requests, and timesheet management. Users can generate timesheets, manage leave balances, and automate attendance calculations, ensuring accurate and efficient time tracking.
Leave Management: Managing employee leaves can be a time-consuming process. Odoo Human Resources offers a comprehensive leave management system that simplifies the process for both employees and HR administrators. Users can define leave types, set up leave policies, and allow employees to request leaves through a self-service portal. The module automates leave accruals, tracks leave balances, and allows managers to approve or reject leave requests, streamlining the entire leave management process.
Performance Evaluation: Effective performance evaluation is crucial for employee development and organizational growth. Odoo Human Resources provides tools to conduct performance evaluations and track employee progress. Users can set performance goals, define evaluation criteria, conduct performance reviews, and provide feedback. This feature facilitates ongoing performance management and supports employee growth and development.
Employee Self-Service Portal: Empowering employees with self-service capabilities is a key aspect of modern HR management. Odoo Human Resources offers an employee self-service portal where employees can access their own information, update personal details, view payslips, submit leave requests, and participate in performance evaluations. This self-service portal enhances employee engagement, improves communication, and reduces administrative burden on HR teams.
Reporting and Analytics: Odoo Human Resources provides robust reporting and analytics features that allow businesses to gain insights into HR metrics and trends. Users can generate reports on employee headcount, turnover, leave patterns, training effectiveness, and more. This data-driven approach enables HR teams to make informed decisions, identify areas for improvement, and align HR strategies with organizational goals.
WHY Odoo Human Resources?
Odoo Human Resources offers a comprehensive suite of features to simplify and optimize HR management processes. From recruitment and onboarding to time and attendance tracking, leave management, performance evaluation, and reporting, this module provides businesses with the tools they need to efficiently manage their workforce. With its user-friendly interface, automation capabilities, and data-driven insights, Odoo Human Resources empowers organizations
// Drop us a line! We are here to answer your questions 24/7