Our service
Austin's Premier Odoo Implementation Partner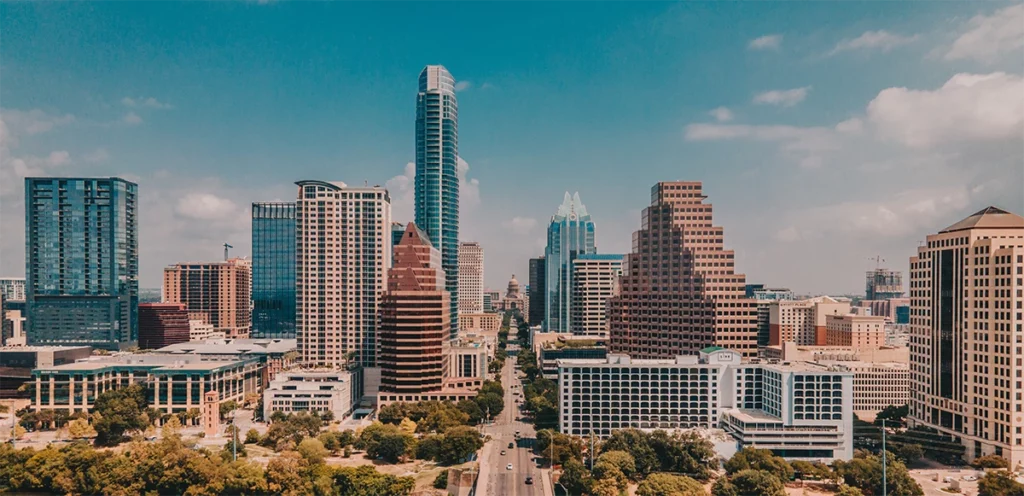 In the vibrant business landscape of Austin, Texas, where innovation and growth are the norms, companies are continually seeking ways to streamline their operations and gain a competitive edge. Odoo, an integrated suite of business applications, has become the go-to solution for organizations looking to optimize their processes and boost efficiency. However, selecting the right Odoo implementation partner is pivotal for a successful deployment. In Austin, DFW IT Partner has emerged as the undisputed leader in Odoo implementation, setting a new standard for excellence in ERP solutions.
Where does Odoo Shines the most?
Odoo is a versatile and comprehensive business management software suite that covers a wide range of functions, including CRM, inventory management, accounting, and e-commerce. Its modular architecture allows businesses to tailor the software to their specific needs, making it an ideal choice for organizations of all sizes and industries.
The advantages of Odoo are manifold. It centralizes data and operations, reducing the need for disparate systems and minimizing data silos. This consolidation leads to improved data accuracy and enhanced decision-making. Additionally, Odoo is highly customizable, ensuring it can adapt to the unique requirements of any organization. It's no surprise that more and more companies are embracing Odoo to revolutionize their operations.
How should you choose DFW IT Partner?
DFW IT Partner has earned a well-deserved reputation as the best Odoo implementation partner in the region. Our success can be attributed to factors that set us apart.
Expertise and Experience
We boast a team of highly skilled and certified Odoo consultants and developers with years of experience in implementing Odoo solutions. We have completed numerous Odoo projects across various industries, gaining valuable insights and expertise that enable us to tackle even the most complex challenges. Our extensive knowledge ensures our clients receive top-notch guidance and solutions tailored to their needs.
Comprehensive Services
One of the critical strengths of DFW IT Partner is its comprehensive range of services. From initial consultation and business analysis to custom development, implementation, and ongoing support, they cover every aspect of an Odoo project. This end-to-end approach ensures clients a seamless and hassle-free experience, eliminating the need to juggle multiple service providers.
Customer-Centric Approach
We emphasize that we understand our client's unique business processes and goals. We work closely with each client to identify pain points, goals, and objectives before crafting a customized Odoo solution. This customer-centric approach ensures that the implemented Odoo system aligns perfectly with the client's needs, maximizing its effectiveness.
Proven Track Record
our success stories speak volumes about our capabilities. After partnering with us, we maintain an impressive portfolio of satisfied clients who have witnessed significant improvements in their business operations. These case studies highlight our ability to deliver results, irrespective of the project's size or complexity.
Ongoing Support and Maintenance
Implementing an ERP system is just the beginning. We understand that continuous support and maintenance are crucial for long-term success. They offer reliable post-implementation support, including software updates, troubleshooting, and training, to ensure our clients' Odoo systems remain efficient and effective.
In the dynamic business landscape of Austin, staying competitive necessitates harnessing the best tools and technologies. Odoo, with its adaptability and capabilities, has become an indispensable solution for businesses seeking to optimize their operations. However, selecting the right implementation partner is critical, and in Austin, DFW IT Partner has emerged as the leader in Odoo implementation.
Our expertise, comprehensive services, customer-centric approach, proven track record, and ongoing support sets us apart. DFW IT Partner's success stories, such as the transformation of ABC Retail, illustrate their ability to deliver tangible results.
If you're in Austin and seeking to leverage the full potential of Odoo for your business, DFW IT Partner is the partner you can rely on to make it happen. With their guidance and expertise, your business can streamline operations, reduce costs, and thrive in Austin's competitive business environment. Choose DFW IT Partner and experience the difference of working with the best Odoo implementation partner in Austin.
// Drop us a line! We are here to answer your questions 24/7