Custom Software Development
Empowering Businesses with Admin Portal Development at DFW IT Partner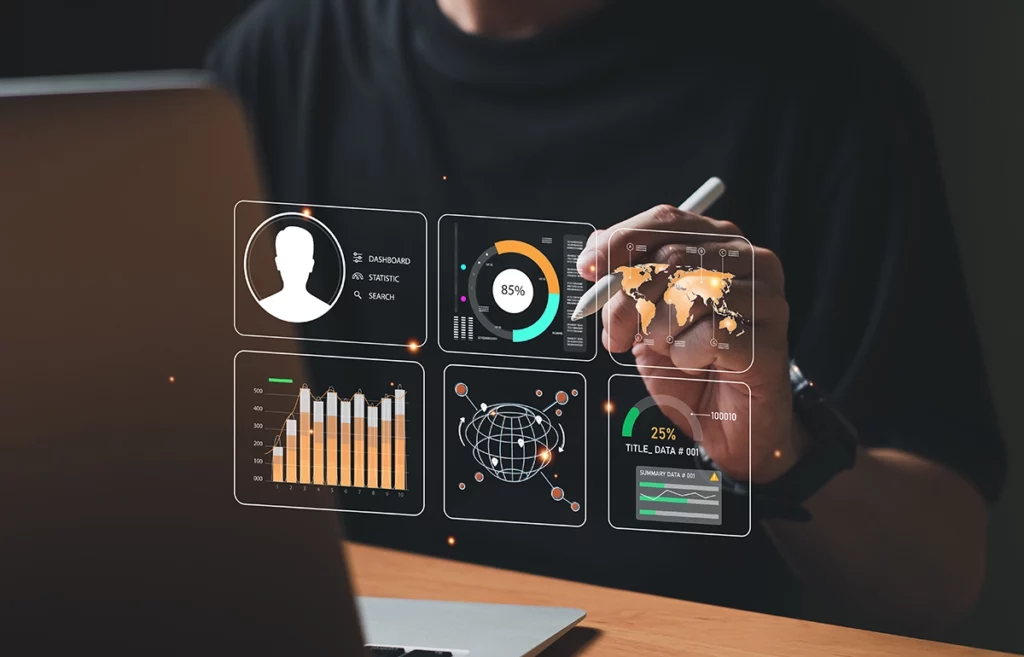 In the dynamic digital landscape, efficient management and organization of data are vital for businesses to thrive. Admin portals provide centralized control, streamlined workflows, and enhanced productivity. DFW IT Partner, a reputable technology company based in the Dallas-Fort Worth (DFW) area, excels in admin portal development. With their expertise in building intuitive and robust solutions, DFW IT Partner has emerged as a trusted partner for businesses seeking to optimize their operations and harness the power of administrative portals.
Understanding Admin Portal Development: An admin portal is a web-based interface designed to facilitate efficient management and administration of various aspects of a business. It gives administrators tools and features to control user access, manage content, monitor analytics, generate reports, and perform other administrative tasks. DFW IT Partner specializes in developing highly functional and user-friendly admin portals tailored to the specific needs of businesses. Their skilled developers utilize cutting-edge technologies and industry best practices to create robust and scalable solutions.
Tailored Solutions for Unique Business Needs: DFW IT Partner understands that every business has unique requirements and processes. Their approach to admin portal development revolves around close collaboration with clients to comprehend their goals and challenges fully. This ensures that the resulting admin portal aligns perfectly with the client's workflows and enhances operational efficiency. The development team at DFW IT Partner possesses in-depth expertise in various technologies, including JavaScript, Python, PHP, and Ruby on Rails. They leverage their knowledge to design and develop customized admin portals that streamline business processes, enable data-driven decision-making, and provide a seamless user experience.
Streamlining Workflows and Enhancing Productivity: Efficient workflows and optimized processes are crucial for business success. DFW IT Partner excels in creating admin portals that empower businesses to streamline their operations and enhance productivity. Through intuitive interfaces and user-friendly functionalities, DFW IT Partner's admin portals simplify complex tasks, automate repetitive processes, and enable easy collaboration among team members. They incorporate features such as user management, document management, content publishing, analytics dashboards, and task tracking to ensure seamless workflow management and improved productivity.
Data Security and Access Control: Data security is a top priority in admin portal development. DFW IT Partner prioritizes robust security measures to protect sensitive business data and ensure compliance with relevant regulations. They implement secure authentication mechanisms, role-based access control, encryption protocols, and data backup systems to safeguard information within the admin portal. DFW IT Partner's admin portals also provide granular control over user permissions, allowing businesses to define access levels and roles according to their organizational structure. This ensures that only authorized personnel can access and modify specific data or perform certain administrative tasks, bolstering data security.
Ongoing Support and Maintenance: DFW IT Partner's commitment to client success extends beyond the development phase. They provide comprehensive support and maintenance services to ensure the smooth operation of admin portals. This includes monitoring, bug fixes, performance optimization, and regular updates to address evolving security concerns and technological advancements. DFW IT Partner's support team remains accessible to address any issues or queries, ensuring uninterrupted access to critical admin portal functionalities. Their proactive approach to maintenance ensures that businesses can rely on their admin portals as reliable tools for ongoing operations.
DFW IT Partner's expertise in admin portal development, coupled with their client-centric approach, positions them as a premier choice for businesses seeking efficient management and streamlined workflows. Their customized solutions, deep technical knowledge, focus on security, and commitment to ongoing support make them a valuable partner for organizations aiming to optimize their administrative processes. By partnering with DFW IT Partner, businesses can harness the power of well-designed admin portals to drive productivity, enhance data security, and achieve operational excellence.
Our Portfolio
Some of our works
// Drop us a line! We are here to answer your questions 24/7